Skip to Content
Landscape Materials
LC Frey – Delivering the Foundation for Your Landscape Designs
We are pleased to partner with LC Frey Company, Inc. to provide you with these featured premium products: top soil, nursery mix, premium custom soils, compost, soil conditioners, garden and fill sand, fir bark, crushed drain rock, and fill products. In addition, LC Frey offers pick-up or delivery or you can arrange to dump your dirt at the LC Frey Yard or they can off-haul it for you.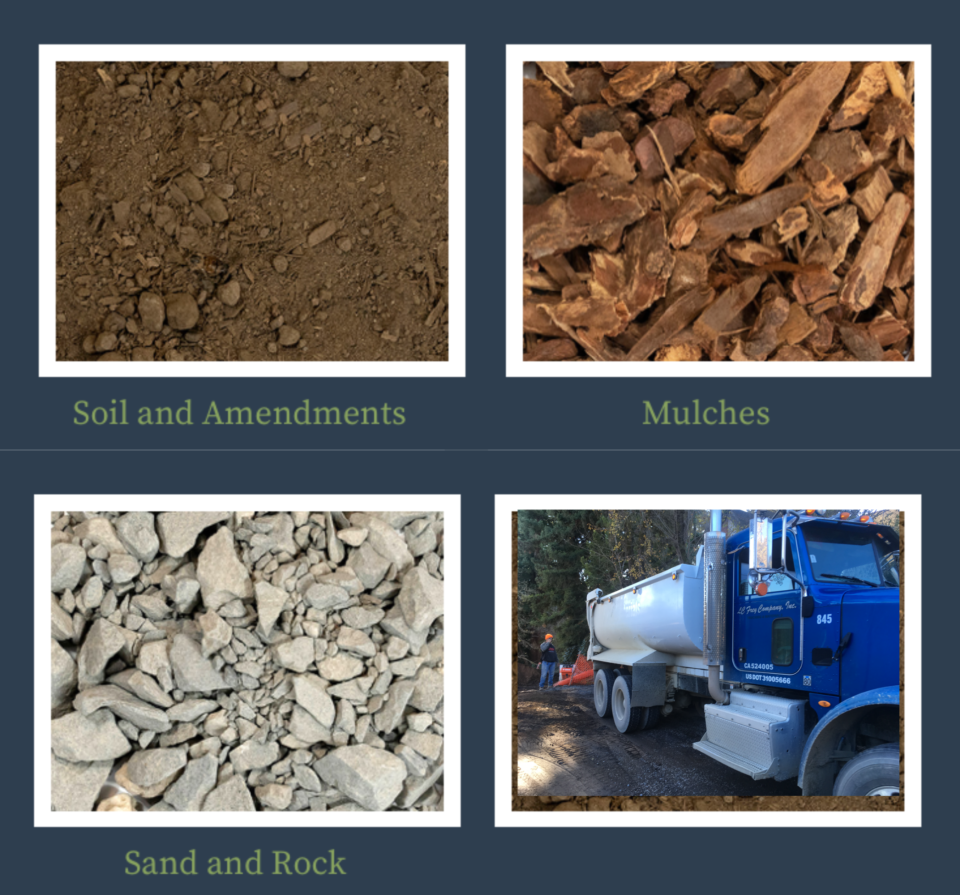 Featured Premium Products:
Top Soil
Nursery Mix
Compost
Soil Conditions
Garden and Fill Sand
Fir Bark
Crushed Drain Rock
Fill Products
Why LC Frey?
Wide variety of product offerings
Specialists in all organic, biotreatment soil
Experts in selecting the best materials to match your needs
Best prices on the Peninsula
Convenient mid-Peninsula Yard: Redwood City, CA
50 years of experience
Yard Hours: For Materials Pick-up
7:00 AM – 3:00 PM  l  Monday – Friday
2929 Flood Ave. Redwood City, CA
Office Hours: To Place Orders
6:00 AM – 2:00 PM  l  Monday – Friday
650-366-9182
To learn more, visit the LC Frey website.