Skip to Content
Concrete Building Materials & Supplies
Concrete Building Materials & Supplies
Westside Concrete Materials – Your One Stop Shop
We are pleased to partner with Westside Concrete Materials to provide you easy access to critical supplies you or your contractor may need for your concrete placement. With five convenient stores in the Bay Area, Westside Concrete Materials offers more than 3,000 products for the concrete contractor, as well as the homeowner.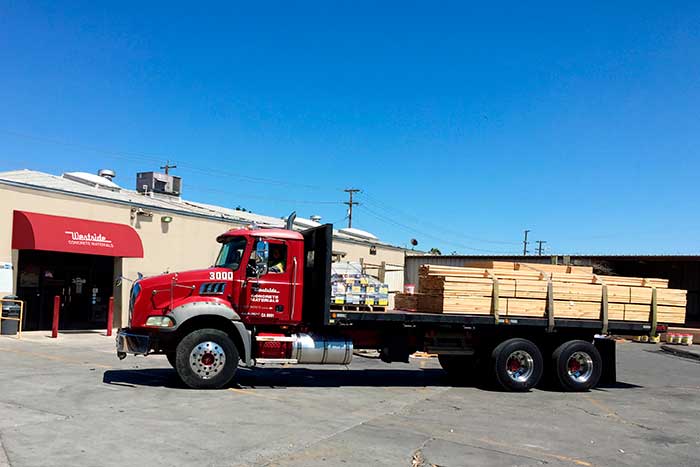 Product Offerings
Lumber
Rebar
ADA products
Bag products (concrete & grout)
Sealers & cures
Power tools and hand tools
Rentals (such as concrete stamps)
Aggregates: including sand, fine sand and gravel mixes, rock, decorative rock and aggregates, gravel, aggregate base rock
Soil and nursery mix
And much more!
Learn More About Westside Concrete Materials
Contact Westside Concrete Materials today to secure your essential supplies and materials in preparation for your concrete pour. Visit their website to view a more comprehensive list of the offerings and learn about their delivery service.
Westside, San Jose: 408-947-8606
Westside, San Francisco: 415-934-8241
Westside, South San Francisco: 650-872-1142
Westside, Livermore: 925-462-5050
Westside, Hayward: 510-828-2725